There's nothing like the feeling of a tasty, old-fashioned burger and fries, but that doesn't mean you can't enjoy your food! Check out Happy Joe's if you're looking for a more nutritious option (or need a break from the local fast food joint).
Happy Joe's strives to be your one-stop shop for all things healthy. We offer homemade soups, salads, and vegan and gluten-free options. We also have a full-service juice bar where you can grab a smoothie or a bowl of soup. Fresh ingredients soup, salad, and smoothies are served all day long. Our juices are all made fresh daily, so we've got something for everyone! 
As for our burgers—every ingredient is sourced fresh from local farms, and we use no preservatives or additives. We also throw in a little extra. Try our fries! We promise you've never had fries like these at Happy Joe´s. Our burgers are freshly-ground and made with quality, locally sourced ingredients. We're also proud of our hand-breaded onion rings.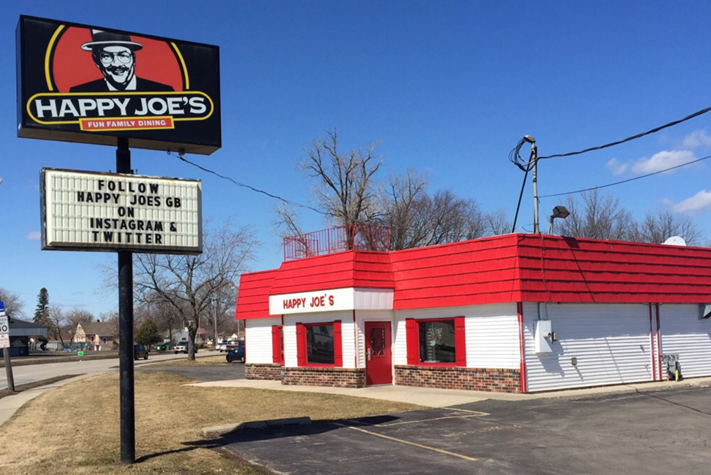 We also make the best fresh steamed veggies, and dairy-free cheese. Our staff is friendly and always willing to offer suggestions for something new to try! 
Happy Joe's is a casual neighborhood restaurant that offers a healthy alternative to your neighborhood fast food joint. We're a family-friendly establishment that is also ideal for friends and colleagues who want to grab a quick bite to eat. Whether you're a rabbit, a wolf, or something in between, Happy Joe's has something for you!
We're now serving our homemade soups and salads, as well as our hand-breaded onion rings and freshly-steamed veggies. Learn about what's on our menu: like us on Facebook to stay in the loop! Happy Joe's is a family-friendly restaurant that serves quality food and drink. We're also home to a full-service juice bar where you can grab a smoothie or soup! We are open from 11 am to 9 pm.
Onion Rings
,
QSR Magazine